KIRBY AUTOBODY CAR LOT
FOR SALE
If you're looking for an affordable pre-owned car, truck, suv, or even repairable autos... then you have arrived to the right place.
NOTE: Because our vehicles are priced far below market value, they do not stay in our inventory for very long. Because of this, our disclaimer is that "Our Inventory Changes Daily", if you find a vehicle you want PLEASE contact us asap to secure the vehicle.
We also offer EXTREMELY affordable repairs of all sizes if you purchase one of our repairables, but don't want to do the work yourself.
Call us at 989-862-5860 or email kirbyautobody@aol.com to get the exact vehicle that you want.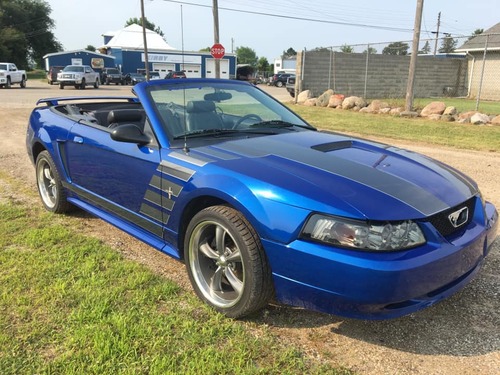 FOR SALE: 2002 Ford Mustang Convertible Leather, V6, Automatic 174k miles, CUSTOM Paint Job, Boss Wheels, Tinted HALO Head/Tail Lights $5800